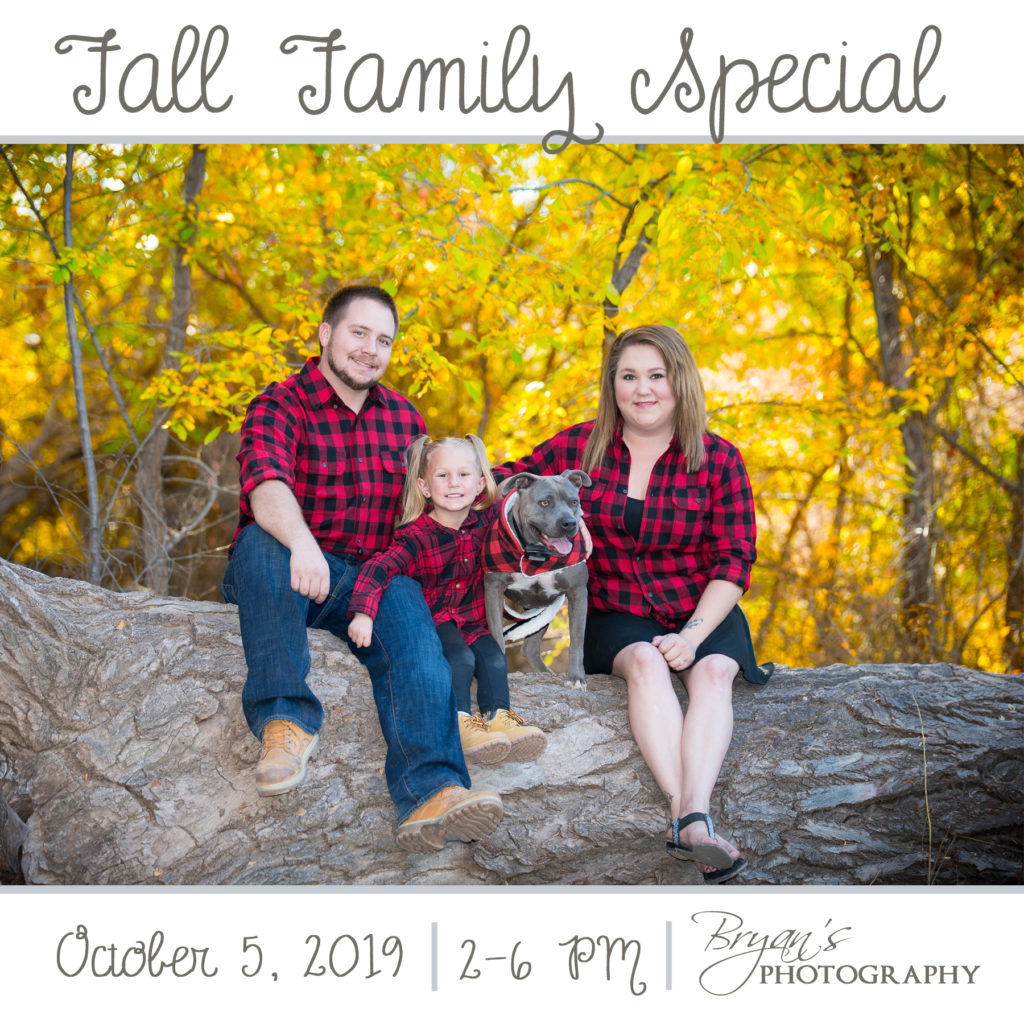 Fall Family Special 2019
Saturday, October 5, 2019 
2 PM to 6 PM
Bosque location at Hwy 528 & Corrales Road (map and directions)
First come first serve
20 minute mini-sessions 
Up to 5 people
$59 for 3 digital photos with print release
$150 for ALL digital photos with print release
Payment due on location before your session begins
Email us for more info or call us at (505) 890-0179
Directions to location:
Take Highway 528 North
Turn Right (East) on Corrales Road (NM 448)
Turn left (North) on dirt road immediately after Canvasback Road (look out for Bryan's Photography sign) If you reach Cam De Corrales Del Norte you have gone too far
Drive down dirt road about 1.5 miles
The dirt road will curve east towards the Rio Grande River. Park at the very end of the road before you are forced to turn back around, closest to the River. Look for the big white Bryan's Photography truck.